Concrete Finishes in St. Louis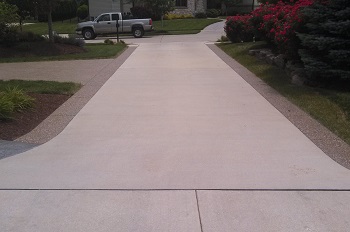 Light Brush Finish
The most common traditional finish for exterior concrete. This is the best cost option for a quality concrete surface which provides good traction, nice aesthetics and wears well.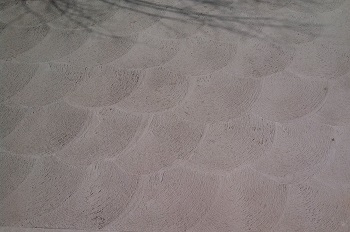 Mag Swirl
We are capable of providing this finish, but don't often recommend it. It looks very nice, leaving large circular swirls on the surface. Unfortunately, it does not typically wear well. The technique used to create this look also leaves the driveway more open to possible freeze/thaw cycle damage.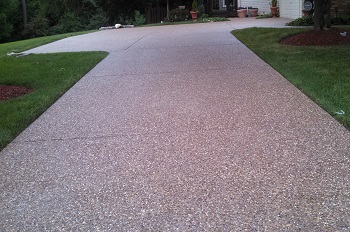 Exposed Aggregate
This is our recommended finish for exterior concrete. It is the most durable and has the "biggest bang for your buck." It is highly decorative, offering a large number of glacial rocks to select from. The process of exposing the aggregates you select in the mix at the surface removes the top layer of cement. This is the layer typically damaged by our winters. The actual rocks become your wear surface and why it is the most durable.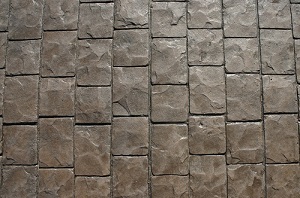 Stamped Concrete
Decorative "custom" concrete stamped with pattern to achieve a desired look. Bricks, stones, slate, wood planks and a variety of other patterns can be combined with colors to create a work of art and greatly enhance the value and curb appeal of your home.